Back to news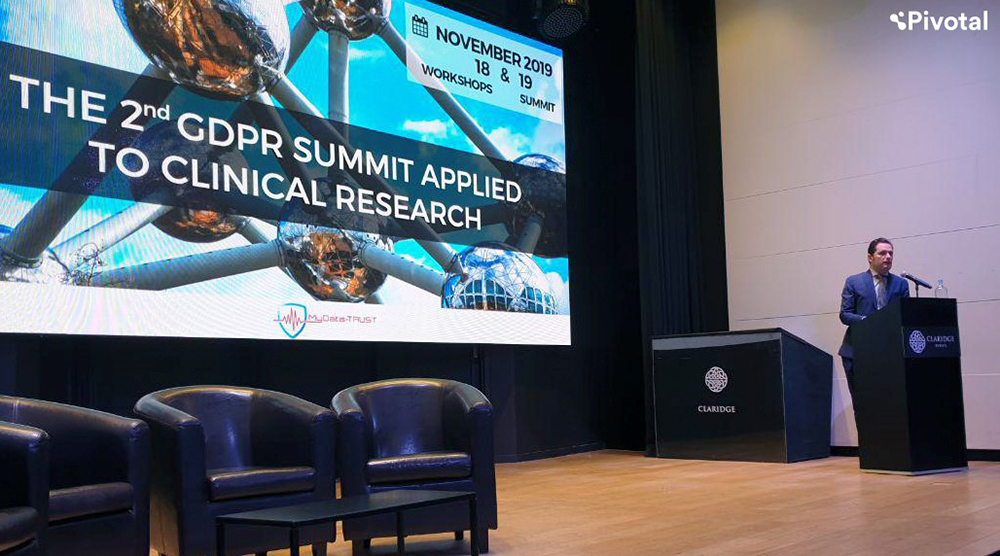 Pivotal at the GDPR summit celebrated in Brussels
Pivotal's QA & Compliance Director Francisco Calvo recently participated in Brussels in an interactive conference on GDPR
Pivotal's QA & Compliance Director Francisco Calvo recently participated in Brussels in an interactive conference on GDPR. There were approximately 100 attendees from the Pharma and CRO industries. The main subject was on the how and the why of GDPR (General Data Protection Regulation) and its effects on the Clinical Research Industry and the compliance issues involved.
Many experts from the Life Science Industry (pharma, biotech, CROs, etc.) joined our Director, to exchange different points of view and share experience regarding GDPR.
Also, by attending this event, Pivotal had a very good opportunity in doing networking and meeting many experts and Data Protection Officers.
"The 2nd GDPR Summit has been a very good experience as it focused on the Clinical Research Industry. It was a great pleasure to share with all participants PIVOTAL's knowledge, experience and feedback regarding the role of the Data Protection Officer and its importance in a CRO. It was also, a great opportunity to meet and learn from industry Experts and Data Protection Authorities. I thoroughly enjoyed the event and want to give a huge thank you to the organizers for the warm hospitality, and this insightful Summit", Francisco Calvo. QA & Compliance Director at Pivotal.
MEDIA CONTACT
Ms. Natalia Farr
natalia.farr@pivotalcr.com