Back to news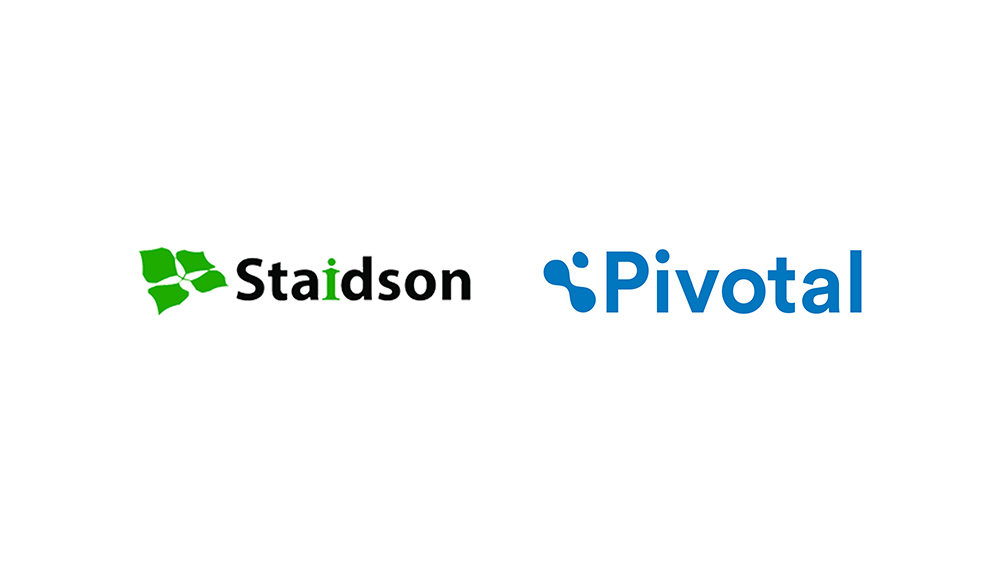 Staidson and Pivotal to collaborate in European Clinical trial of progressive severe Covid-19 patients
The phase II, multicenter, open-label, randomized and controlled clinical trial will research whether BDB-001, a recombinant injectable humanized anti-human C5a monoclonal antibody, has a promising role in the treatment of progressive severe COVID-19 patients 
The trial, which plans to include a total of 60 patients in Europe, has recently begun with the first sites initiated in Madrid and will incorporate other European centers
Staidson, a biopharmaceutical company, headquartered in Beijing, developing investigational products by targeting the complement system and Pivotal, a European-wide full-service CRO, headquartered in Madrid, have today announced a new strategic collaboration to assess Staidson´s investigational product BDB-001, a monoclonal anti-C5a antibody, in a clinical trial in Europe in progressive severe COVID-19 patients caused by SARS-CoV-2.
The cumulative evidence to date, suggests that complement C5a is a powerful inflammatory mediator involved in the progression of a wide variety of autoimmune and other immune-mediated diseases. Currently, seven types of coronaviruses (CoVs) are known to cause human diseases: three of them, recognized as Severe Acute Respiratory Syndrome, SARS-CoV, Middle East Respiratory Syndrome, MERS-CoV, and COVID-19 (SARS-CoV-2) have led to more severe clinical outcomes for infected patients. A growing body of evidence indicates that SARS-CoV infection can over activate the complement cascade, thus affecting other organs and producing disease exacerbation. It has been shown that inhibiting the strongest anaphylatoxin C5a can alleviate MERS-CoV-mediated lung tissue damage in infected preclinical models.
If the complement system does in fact promote disease progression post-CoV infection, then inhibiting complement signaling may be an effective approach: in fact, antibodies against C5a can potentially help reduce the pulmonary dysfunction observed in COVID-19 patients. The potential advantage of selectively blocking C5a without affecting C5b pathway, is that the complement membrane attack complex (MAC) formation would not be altered, so the protection against several microbial infections such as Neisseria meningitidis would be preserved.
As one of our products in our pipeline, BDB-001 has been tested in over 69 healthy volunteers and COVID-19 patients in five clinical trials running in China. The promising therapeutic results in severe COVID-19 after BDB-001 compassionate administration has already been accepted for publication by top peer-reviewed journals," says Dr Lixin Jiang, MD, PhD, Senior Vice President at Staidson. "We are extremely happy to collaborate with Pivotal team for clinical trial application in Europe, who have efficiently obtained final approval in less than six weeks and have begun activating sites to enroll patients."
BDB-001 specifically binds to C5a, so that C5a loses its ability to bind to its receptors, thereby blocking its biological functions, such as neutrophil chemotaxis, intracellular lysozyme release, increased levels of inflammatory factors and oxygen Respiratory bursts – while not affecting C5 cleavage and MAC formation.
This clinical trial is a multicenter, open-label, randomized and controlled study to test the safety and efficacy of BDB-001 vs. placebo and Best Supportive Care in severe COVID-19 hospitalized patients who are suffering from severe pneumonia and acute respiratory distress syndrome. Sixty patients will be enrolled in the trial, half of them will be administered the drug and the other half will follow the standard of care used at the corresponding center.
"The know-how and excellence in clinical research of the clinical investigators teams, together with Pivotal's vast experience in the implementation and performance of innovative clinical trials, will allow us to accelerate the research and to quickly test this new treatment regimen.  The potential positive results could provide a therapeutic tool available to all clinicians, to significantly reduce COVID-19´s mortality," says Dr. Lourdes Huarte, PhD, Vice President of Regulatory and Clinical Operations at Pivotal. "The challenge of this trial was working in parallel to mobilize enough experienced resources in a record timeframe to finalize the protocol, quickly secure the approval of the Competent Authorities and Ethics Committees, perform the feasibility to select the appropriate centers, select a central laboratory, line up all resources to activate enrollment and launch the trial – all while the pandemic is progressing in Europe."
About Staidson
Staidson is a publicly-traded pharmaceutical company headquartered in Beijing, China, focusing on drug research and development (R&D), manufacturing and sales of innovative medicines with independent intellectual property rights. The company covers early stage exploratory research, drug discovery, process development and pilot scale-up, preclinical biological evaluation, clinical development to drug production and commercialization. Staidson is an innovative biopharmaceutical enterprise with a complete biopharma industrial chain, R&D facilities, production and marketing systems. Staidson is a listed company on the Shenzhen Stock Exchange, China and a national high-tech enterprise.
The company is committed to R&D, production and sales of therapeutic drugs with unmet medical needs, mainly including biological (therapeutic monoclonal antibody drugs), gene/cell therapy, and small molecule drugs. The therapeutic field covers several therapeutic areas such as CNS, infectious, gastrointestinal, urinary and autoimmune system diseases.
For more information, please visit www.staidson.com
MEDIA CONTACT
Ms. Natalia Farr
natalia.farr@pivotalcr.com