Back to news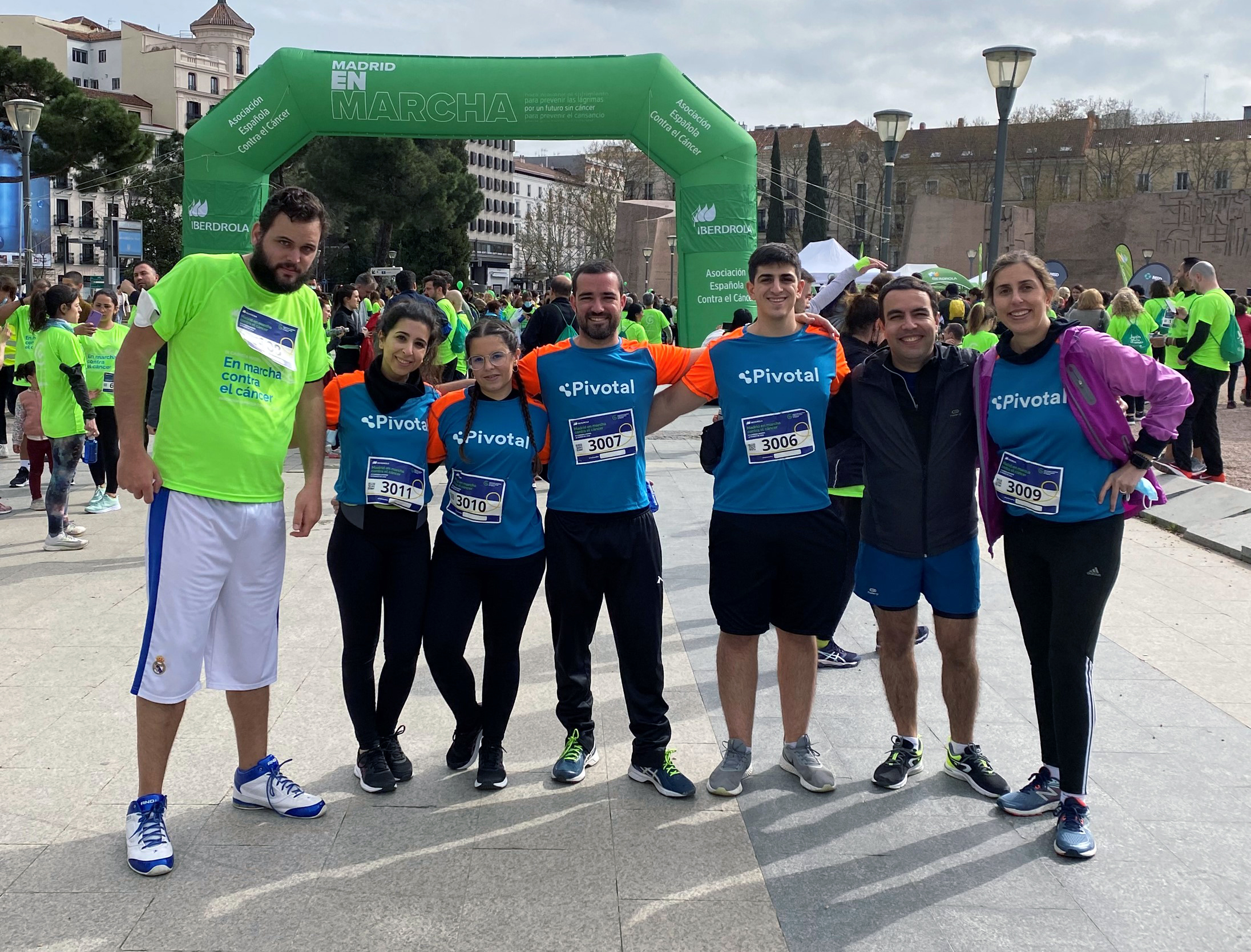 Race against Cancer
Pivotal employees have shown to be very motivated and active again to participate in the race against Cancer held recently in Madrid. The main goal was to run to achieve equality against Cancer and prevent any inequalities that this type of disease can present both in prevention, attention, and investigation.
Some testimonials of the race have been:
Francisco: "As a new CRA Trainee at Pivotal it was a real pleasure to participate and represent the company in this first event organized against Cancer after all the difficulties of the last few years".
 Eugenio: "Last Sunday I participated in the race against cancer in Madrid representing Pivotal as a new CRA Trainee. It was a fun and emotional race. I had a great day with my co-workers".
Thank you everyone for participating (Ignacio, Noelia, Cristina, Francisco, Eugenio and Ismael). The most important thing is that we have enjoyed all together for a good cause as well as showing our strong support to achieve equality in Cancer.
MEDIA CONTACT
Ms. Natalia Farr
natalia.farr@pivotalcr.com