Back to news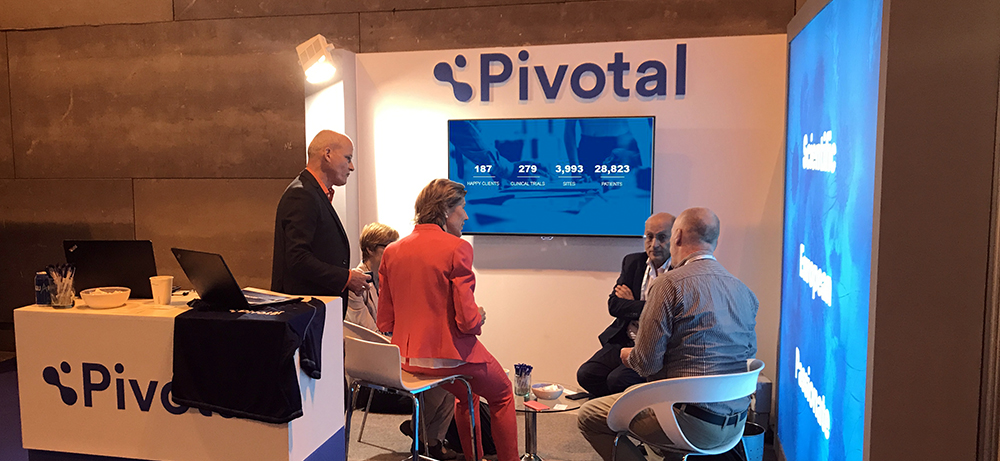 Pivotal´s success in the European Hematology Association congress (EHA) with a high impact on the media
Important online media coverage
On Sunday, June 25th, the 22nd European Hematology Association Congress (EHA) came to a close. The conference was held at the IFEMA Trade Fair Institution in Madrid with very positive figures. The congress received 12,000 Hematologists from 140 countries, with a very notable participation of Spain, with about 1,000 registered delegates.
Pivotal, presented its services at booth 102 where it succeeded in establishing important links with pharmaceutical and biotechnology companies where its main goal was to attract new customers both in the short and long term and thus to contribute to the development of new drugs in the field of Hematology and malignant hematological diseases.
Pivotal' s presence did not go unnoticed in the media. The coverage from specialized media such as PM Farma, Acta Sanitaria or Digital Salud to other generalists like Hechos de Hoy o Extraconfidencial.com highlighted both EHA´s success in Madrid and Pivotal's quality and specialised professional services as a reference Company in the Monitoring of Clinical Trials, Project Management, Data Management, Biostatistics, Medical Monitoring, Pharmacovigilance Services and Quality Assurance and Audits, among others.
MEDIA CONTACT
Ms. Natalia Farr
natalia.farr@pivotalcr.com