Back to news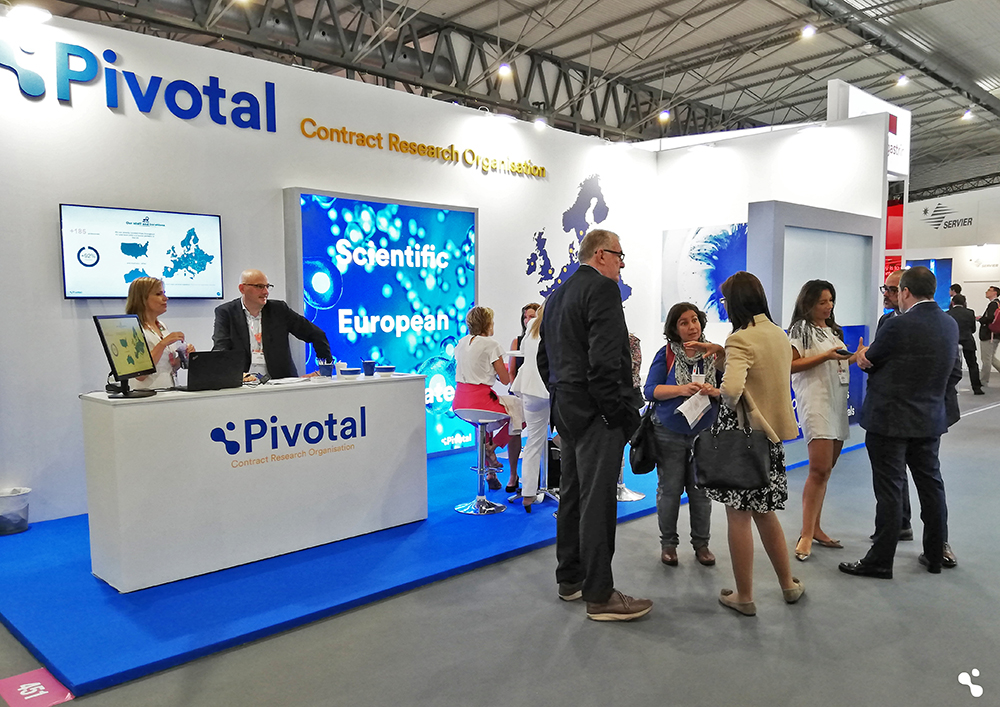 Pivotal at the European Society for Medical Oncology (ESMO)
Pivotal has recently participated with a booth number 451 at the ESMO congress in Barcelona, which ended on Tuesday, October 1st 2019
Pivotal's management team met with different important companies, both national and international, to review and discuss actual and potential future collaborations.  At the same time, these meetings helped to facilitate – as needed-  a closer and more friendly contact among clients, investigators and our staff being Pivotal´s booth as a main comfortable meeting-point for all these contacts. The traffic of visitors at the booth was quite heavy during the main convention days.
Some members of our team who attended had different feedbacks from this year's congress:
Lourdes Huarte, VP Regulatory & Clinical Operations
"As always, an outstanding medical and scientific experience in an impressive venue, providing a high-level frame for oncology professionals to communicate and discuss new advances in diagnosis and treatments. A perfect opportunity for a company like Pivotal, a global CRO offering support in all phases of clinical development, to establish face-to-face contacts with new potential clients and to tighten the relationship we already have with our current investigators, clients and partners".
José Javier García, VP DMBS
"…the most important medical and scientific European event in Oncology, gathering professionals from all sectors involved in fighting cancer, including investigators, pharma and biotech companies, CROs, new generations of oncologists and many others. ESMO provides a perfect environment to discuss not only oncology state-of-the-art advances at all levels but also, for a clinical CRO like Pivotal, an outstanding surrounding to interact with diverse active actors of the "oncology scene" to discuss actual and future research projects".
Sonia Macía, Medical Director Oncology 
"Great opportunity to streamline collaboration, exchange ideas and perform an in-depth review of the latest advances in oncology and translational research, among all interested parties. A perfect venue to also meet up with current and potential clients, to discuss ongoing trials and new clinical development programmes".
Ernesto Estefanía, Medical Director, Internal Medicine & Pharmacovigilance
"ESMO 2019 Congress brought over 25,000 attendees to Barcelona. Global pharma and biotech companies, cancer researchers, clinicians, CROs, and patients´ advocacy groups met together during 5 days to foster collaboration and increase awareness on the latest development in the solid and liquid tumours clinical research areas from bench-to-bedside. ESMO is a unique European and global oncology congress with broad scientific reach, allowing Pivotal to increase its visibility and recognition throughout the clinical development value chain".
ESMO 2020 annual congress will take place again in Madrid, from 18 to 22 September at the IFEMA- Feria de Madrid, Spain.
MEDIA CONTACT
Ms. Natalia Farr
natalia.farr@pivotalcr.com