Back to news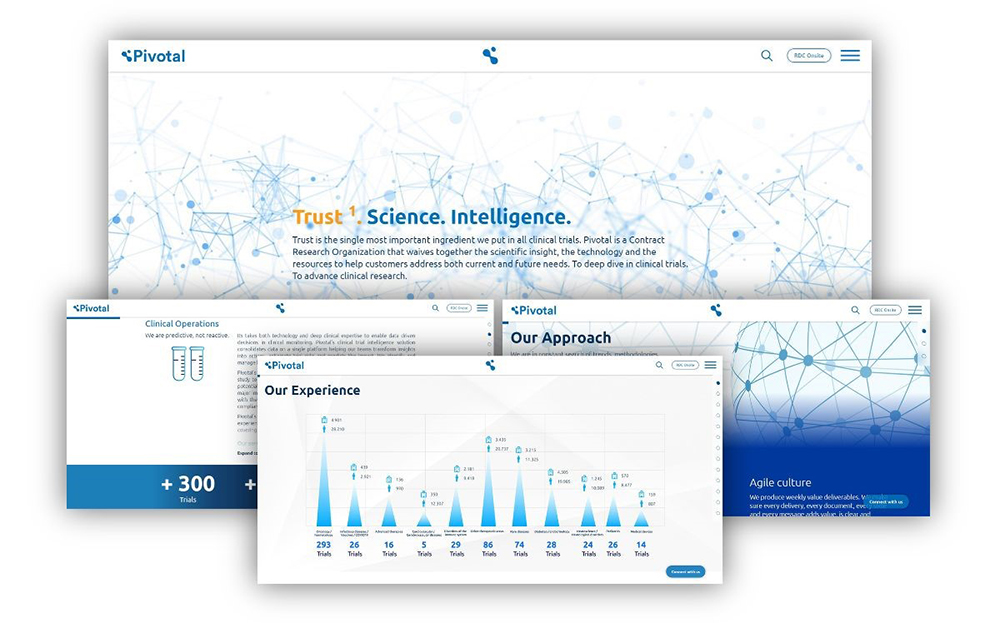 New Website
We are very excited to announce the launch of our newly designed website.  Our goal with this new website is to provide our visitors with a more comprehensive grasp of Pivotal´s essence as a scientific and data-driven CRO connected with the clinical research and technology ecosystem. The new website allows us to better share our approach to clinical research and our purpose for building a better clinical research world and a great place to work.
After several months of hard work and dedication, we have made the new website faster, easier to navigate, and more user-friendly.
We hope everyone enjoys surfing through the new website.
MEDIA CONTACT
Ms. Natalia Farr
natalia.farr@pivotalcr.com